ZEOCAT-3D launches its new online Multi-stakeholder Platform
In keeping with its motto: "Learn, Share & Discuss", the ZEOCAT-3D authored Platform features carefully picked information across the chemical, biochemical, refinery and clean energy sectors.
Barcelona, 27 April 2021 – After months of intensive research and fruitful interactions, the ZEOCAT-3D Multi-stakeholder Platform is finally available for browsing by interested professionals in the different sectors touched upon by the project. Fully focused on fostering knowledge sharing and exchanges on sustainable refinery solutions for a greener future, the newly released Platform provides leads to relevant documents from verified sources, such as various European institutions, sector associations, industry consortia, and much more.
"The Multi-stakeholder Platform promoted and developed within the ZEOCAT-3D project is the perfect tool to aggregate actionable information and inspire out-of-the-box insights into the different ZEOCAT-3D strategies", commented Maria Tripiana Serrano, the Project Coordinator from IDENER.
In fact, within the multiple resources made available, the Platform showcases a review of market analysis and sector-focused reporting. In addition, it offers an updated international listing of online marketplaces where it is possible to review, buy and sell not only chemical and biochemical products, but also the latest available industrial technologies.
Acknowledging that transitioning academic progress and applied research from a laboratory environment to scaled industrial solutions isn't a cakewalk, the Platform features a list of organisations specialised in Technology Transfer. With the purpose of increasing conversations and exchanges on energy vectors, the ZEOCAT-3D project invites external providers to submit an application via the embedded contact form. Filling in the required fields gives a chance to be vetted for inclusion in the project's directory of tech transfer service providers, and be showcased in the page.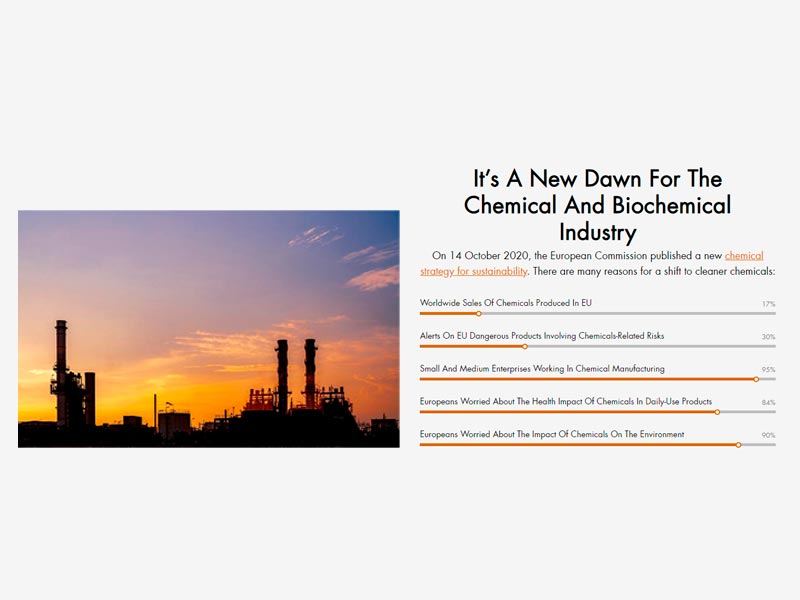 Notably, the ZEOCAT-3D Multi-stakeholder Platform proposes a compilation of verified mappings of chemical parks, refineries and refining sites, as well as biogas, biomethane plants and biorefineries. This page effectively addresses the professional challenge of keeping up-to-date on available and planned physical infrastructures across the European Union.
Moreover, the Policies & Legislation section relates a digest of pertinent EU rules and regulations within the chemical, biochemical and clean energy sector. Offering a range of existing guidelines and direct links to EU law, as made available by the Eur-Lex website and other reputable secondary sources, this page provides a legal overview of the different sectors that collaborate within the project.
Also, in the spirit of providing a solid knowledge base and tools for information sharing, the ZEOCAT-3D project compiled an inventory of EU-funded related projects dealing with catalysis, zeolites and nanomaterials, as well as 3D printing applied to chemicals. Interested visitors can browse them by category and learn more about each one, as well as access their contact details. ZEOCAT-3D hopes this will stimulate other interested projects to get in touch and request to be featured within the page, continuing to expand the list with a multiplying effect on valuable professional connections.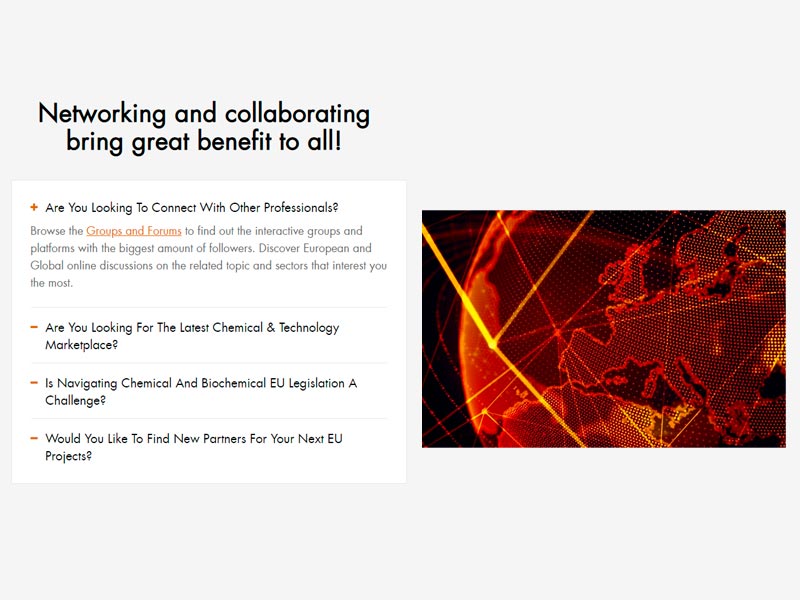 Precisely as a way to further stimulate interactions and promote inter-sectorial dialogue, the platform features a ranking of LinkedIn groups and forums where sector professionals meet to network and exchange ideas. This selection goes hand in hand with the "Find Partners" page, featuring public and private platforms, as well as tools, supporting the creation of consortiums for EU projects.
Finally, as an additional way to foster multi-level encounters, the "Events" section presents a catalogue of academic conferences, seminars, commercial fairs, workshops and other types of presential and online events where sector professionals can meet, share and grow.
While ZEOCAT-3D presents the first version of the Platform, new sections are already on the making and expected to be integrated within the remaining months of the project. Among the foreseen features, the project plans to collect interested parties' input through dynamic requests, such as surveys and interactive forms.
"This Platform is a great instrument for sharing knowledge and ensuring the engagement of all actors involved in the catalytic transformation of hydrocarbons, fostering networking among research centers, industry, policymakers, and social agents", concludes the Coordinator.
While ZEOCAT-3D, its website and Multi-stakeholder Platform will continue to expand their purpose and offer, the project welcomes any questions, feedback and contributions via the Platform's online contact form, its direct email address (info@zeocat-3d.eu) and its LinkedIN and Twitter accounts. Do not hesitate to get in touch!
Visit the ZEOCAT-3D Multi-stakeholder Platform: https://stakeholders.zeocat-3d.eu/