Bioenergy Nigritas gets ready to host ZEOCAT-3D's innovative pilot-scale unit
ZEOCAT-3D consortium members met in Greece to prepare the setup of the project's pilot-scale unit.
On 11 March 2022, the researchers from the Aerosol and Particle Technology Laboratory (APTL) who are responsible for the ZEOCAT-3D project, visited the Bioenergy Nigritas S.A. (BEN) facilities in Nigrita, Greece. The APTL is part of the Chemical Process & Energy Resources Institute of the Centre for Research and Technology Hellas (APTL/CPERI/CERTH). During the visit, the teams from the two consortium members had the opportunity to elaborate on the technical details concerning the pilot-scale unit. 
As previously discussed in preliminary meetings and during the ZEOCAT-3D project, the unit aims at upgrading the biogas mixture provided by BEN's facilities into biomethane by separating carbon dioxide from biogas with the highest possible recovery of methane. This process utilizes a commercial polymeric membrane module with operating conditions, solvents and flow mode optimized by the APTL/CPERI/CERTH team in close collaboration with and supervised by BEN.
After separating CO2 the biomethane will be directed to the methane dehydroaromatisation (MDA) reactor (the core concept of the ZEOCAT-3D project), a task undertaken by partner researchers at the IC2PM lab of the French National Center for Scientific Research (CNRS) in Poitiers, France, with the collaboration of other consortium members.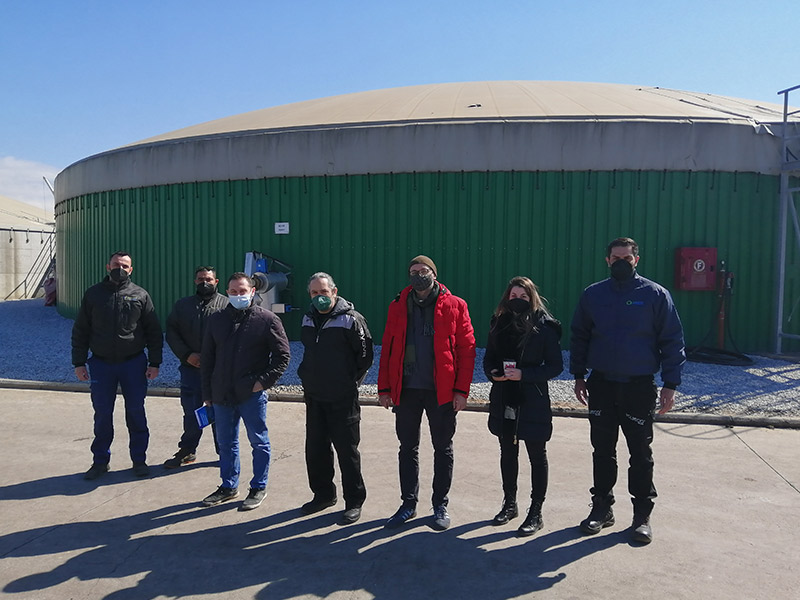 The discussion at BEN's facilities mainly dealt with the area and the available space for the unit to be installed, the feed/exit streams of the biogas-upgrade unit and their processing, the operating conditions, and the appropriate processing and measuring equipment and other related matters.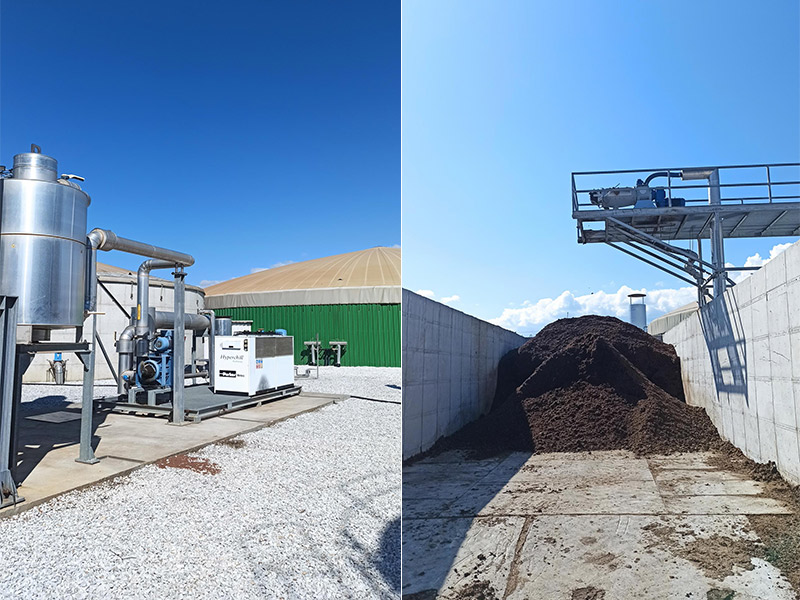 BEN's team described the different stages of the biogas plant operations and briefed the CERTH/CPERI/APTL team on the required facilities adjustments and the company's future endeavours. The photos illustrate the two teams in action. Themistoklis Sfetsas, Georgia Dimitropoulou, Zisis Loukas, and Konstantinos Achillefs represented BEN in the meeting. From CERTH/CPERI/APTL, we had Grigoris Pantoleontos, Dimitris Karantonis, and Dimitris Koutsonikolas.
If you are curious to know what the biogas plant looks like, view the video below.
Video 1: Presentation of BEN's facilities (in Greek with English subtitles) – Source: Biogas Channel
Continue to follow our ZEOCAT-3D news for more updates on the unit installation soon!